Courtney Road is to remain closed for the rest of the week to allow works there to continue.
The Tauranga City Council is reporting the following detours are to be used:
Southbound traffic coming from Cameron Road and Fraser Street will be detoured via Chadwick Road and northbound traffic will be detoured via 18th Avenue.
Access for residents will continue to be maintained and access to Courtney Road businesses will be available from the Fraser Street end of Courtney Road.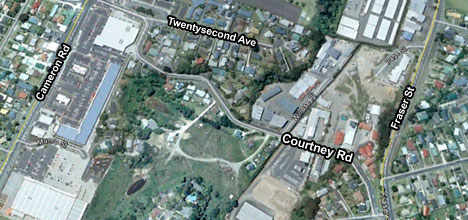 Courtney Road. Image: Google Earth.