The NZ Transport Agency says good progress is being made on the new roundabout being installed just north of Mangatarata in the Hauraki district.
The roundabout is being installed at the intersection of State Highways 2 and 25 and will help to improve safety and traffic flows.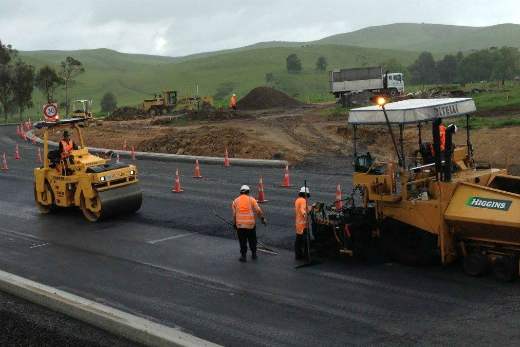 The new roundabout just north of Mangatarata is on track to be completed before Christamas, says the NZTA. Photos: Supplied

Drainage and kerbing is now complete and chip sealing will begin next week, followed by infilling the central and median islands, plus landscaping and planting later down the track.
The NZTA says all work on the roundabout is planned to be completed before Christmas and thanks everyone for their patience.
To learn more about NZTA's SH2/25 Intersection Improvement click here.