The polish is buffed and engines tuned to perfection as car enthusiasts prepare to drive into the annual All Ford Day.

A selection of impressive Ford vehicles on display at last year's All Ford Day.

Less than a month out from the 16th annual event at Blake Park, Mount Maunganui, organisers are preparing for another stellar line-up of Ford vehicles from customised vehicles to vintage cars.

"It's always a bit of an unknown number but I would expect it around the 300 number mark. We have topped at 400 but you can never tell, it depends on the day," says Ford Muscle Club vice-president Gus Old.

"We will have cars from across the whole range. From really, really early to literally
brand new."

Ford cars from all around the country have been invited to attend the event with a big contingent expected from Taranaki and Auckland.

Vehicles will be on display from 10am to 3pm with prizegiving for vehicle entrants at 3pm.

The motorsport cars are always a crowd favourite while there is a People's Choice award and awards encapsulating the cars wide range of make and model along with country of origin.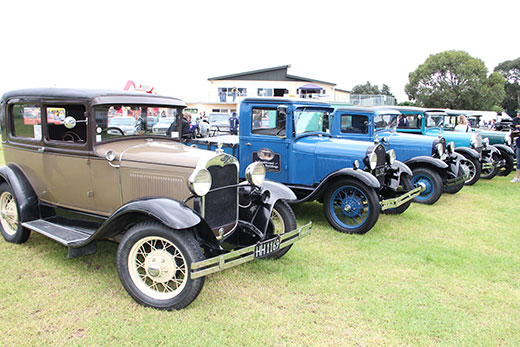 Gus says the club award is always a highly sought-after accolade with the Bay of Plenty Mustang Owners Club being hot favourites, given about 30 members are showcasing their glistening vehicles.

Organisers are yet to decide on which charity gate sales will go to, but Gus is optimistic they will get a large crowd to help deliver a generous donation.

The All Ford Day held at Blake Park is on March 1 between 8am and 4pm.

Entry is $5 for adults and children under 14 are free.