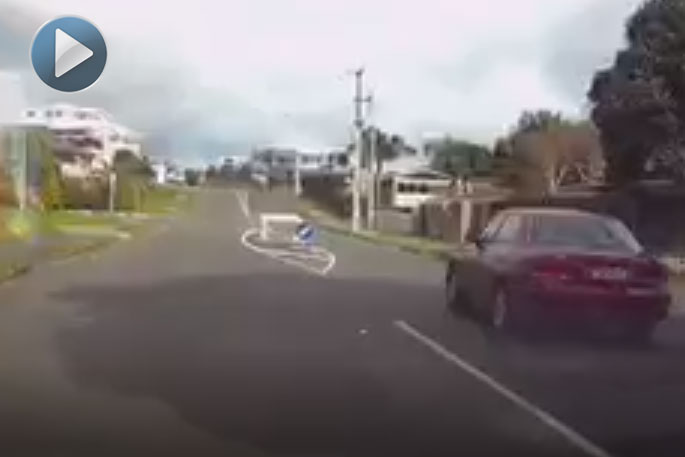 Click the image above to watch the video
Patience – it seems to be something many Tauranga drivers are lacking these days.
Dash cam footage supplied to SunLive by Jeroen van der Beek from BOP Driving School shows some drivers taking unnecessary and life-threatening manoeuvres on Western Bay of Plenty roads.
These are four incidents recorded by just one driver on his camera,
One driver was caught overtaking in a 100km/h area on double yellow lines into the path of a truck, while another was filmed over taking in an urban area on a blind corner.
"I drive in a highly visible driving school car with a large sign on the roof," says Jeroen.
"I sometimes think it doesn't even register with them that it's a student driver."
Jeroen says the footage he's showing is "where clearly they just don't care".
He says he has footage of drivers who make "dumb mistakes" just like everyone else, but there are just some people who don't seem to care.
"I'm questioning, and it's only an opinion, but I'm questioning where people are just getting frustrated with the traffic and are just not used to it.
"I had a woman contact me and tell me I should be teaching people to drive at night when there is no traffic on the road because I was impeding the traffic."
There has been a lot of comment on social media from people blaming the roads and other blaming drivers for the crashes the Western Bay of Plenty has seen recently.
"Of course it is not the road causing the accidents," says Jeroen, "but the road is limiting the options for people to get the hell out of the way or for people to fix their mistake."