A public plea is being made to anyone who can help a Rotorua man after his classic car was destroyed.
Peter Bines was driving his 1965 SS Impala on March 10, when it caught fire.
In a post on the Rotorua Chat Line Facebook page, Peter says he had been attending Repco Beach Hop for the last 10 years and entered for all of those.
"I purchased a 1965 SS Impala that I entered last year. Over the last year I have completed a lot of work on it to make it better this year, ie: complete new interior and all rust removed.
"Unfortunately on Sunday March 10, I was driving my car making sure everything was ready for Beach Hop. Ten minutes into my drive the Impala caught fire.
"As a result of the fire, my car is a total mess and Fiona and I are devastated."
He says it looks like a trans line ruptured and sprayed trans fluid over the hot exhaust.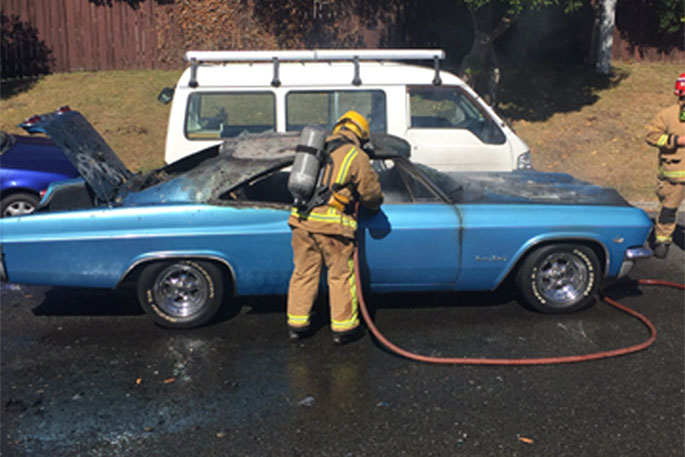 "It feels like my family dog has died.
"Is there anyone out there that you could put me onto that could source a donor SS Impala. I need a complete interior that I could get redone.
"A dash cluster, centre console for an auto. A roof skin and a bonnet. All glass for the car.
"I am looking at rebuilding the car if I can do it without blowing the pay out from insurance. "It was a great car. I am a panel beater/carpenter by trade so that department is covered."
Can anyone help Peter with the parts?
The good news is he has been lent a car to enjoy Repco Beach Hop 19!