The Honda CR-V is one of those honest vehicles that has managed to attract a loyal fan base over the years.
This is one of the most affordable SUV's on the market, at just $33,990 + ORC. It's roomy, safe and efficient. But none of these things fully explains why a vehicle gets the popular vote.
So I've got some help with reviewing the latest, re-styled version of this vehicle from one of its faithful devotees. We tested the base model – the CR-V 2.0 S.
At first I didn't know why my colleague wanted to tag along for the ride. It turns he has a 2007 CR-V that he is rather fond of. He has even given it a name (Elspeth) and she is due to be traded in for a newer model.
At first, it seems the basic 2wd CR-V doesn't have a lot of the fancy gadgets and predictive software that some of the new cars have these days. There is a touch screen, with multi-angle reversing camera but the radio and air con' have actual knobs.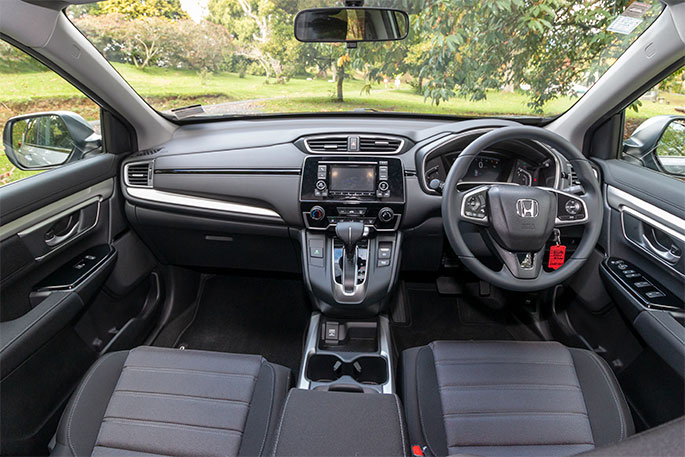 There are controls on the steering wheel for phone and entertainment. Couldn't be simpler.
The AWD Touring, Sensing and sport models have turbo engines and a lot more of the new technology for those who want all the latest gadgets, however the 2wd does have some useful tech' that I'll cover later.
This CR-V has been completely redesigned from the ground up. It is larger and more stream-lined than the previous model with a sharper profile, aerodynamic hood, sculpted wheel arches and 17" alloys.
So what does my CRV groupie think?
He says swapping to the new model would be like resigning a pair of well-worn, favourite shoes. "Then you discover that your new pair are even better".
He loves the fact the gear stick is mounted on the dash like the older models. The old foot operated "handbrake" in the older models has been replaced by a switch. The brake releases automatically when you drive off, which is handy when waiting in traffic.
Reliability is the key ingredient when it comes to the CR-V. I didn't have 25 years to fully test it on this model but there is no reason to think this would be any different.
It is a simple pleasure to drive, feels comfortable and secure on the road. The 2-litre engine is plenty to move the driver, the passengers and all their luggage around. The rear seats fold down with one touch, creating a completely flat floor and a huge storage space. The low floor means getting heavy items in the back a lot easier. If you've got an old dog, it will also love this new trick.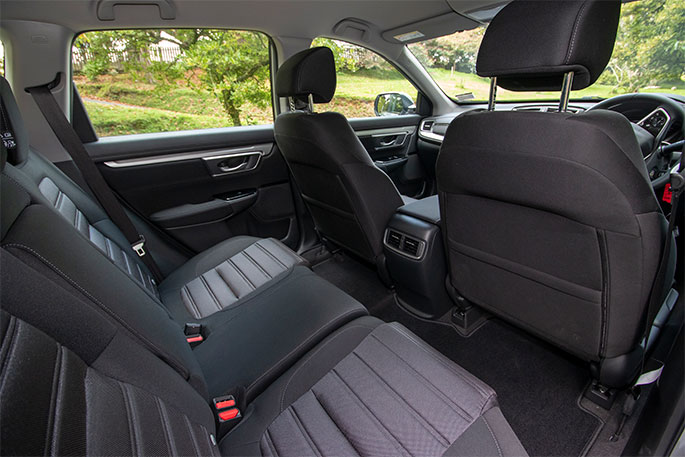 Honda has kept things simple - retaining the things that made it popular with its fans.
My colleague says his "laconic" mechanic rolls his eyes when he turns up for a WOF.
"He hates my CR-V. Only because it doesn't pay for any of his overseas holidays. I front up for a WOF and he rolls his eyes and says 'pick it up in 10 minutes'. He is the master of the understatement – it has to be three weeks of cloudless skies and temperatures in the 30s before he will just suggest the weather's 'not bad'. So when he mentioned that the CR-V 'wasn't a bad motor' Honda could have launched an international advertising campaign on the back of it."
He says he is not a car enthusiast, doesn't care what goes on under the hood, but he likes "a smart motor to get me from A to B".
Well, you get that with the CR-V and a lot more if you want to progress up the range.
The re-styling in the CR-V feels like a bigger vehicle, because it is. There are distinctive new LED daytime running lights, and Honda's typical quality of design and attention to detail inside the cabin. The front seats have been redesigned for greater comfort. There's plenty of cup holders and storage for things like handbags and tissues.
Split rear seats allow for multiple load configurations and all doors open to a 90 degree angle, making it easier to get bulky items like car seats, and babies in and out.
This 2.0L, 4 cylinder, 16 valve i-VTEC engine feels robust and reliable and it boasts good fuel economy of about 7.6l per 100km. For extra grunt you can move up to the turbo versions.
It gets a 5 Star ANCAP safety rating which makes it one of the safer SUVs around.
Every CR-V is fitted with Electric Parking Brake, Electronic Brake Hold, Emergency Stop Signal, Hill Start Assist and Tyre Deflation Warning.
Straight Driving Assist is designed to make motorway driving safer and more comfortable. When cruise control is activated, Straight Driving Assist reduces the steering effort required when driving on a sloped or crowned road.
Honda's Agile Handling Assist has been developed to increase vehicle responsiveness and stability, offering drivers better handling.
The CR-V also has something called 'driver attention monitor' which alerts you if it detects your alertness is waning.
The Emergency Stop Signal activates when you have to stop in a hurry. The hazard lights will automatically flash a warning to drivers behind you, reducing the chance of a rear end collision.
For people who want to tow, Trailer Stability Assist corrects any dangerous trailer swing before it gets out of control.
The system warns drivers behind you by flashing a brake light on both the car and the trailer.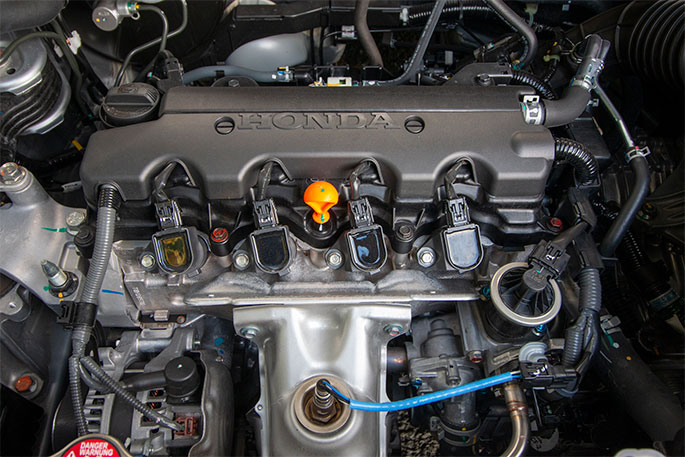 Model: Honda CR-V 2WD – S
Engine: 2.0l, 16 valve i-VTEC, Petrol
Transmission: CVT EarthDreams
Power 113kW and 189 Nm torque
Price: $33,990 + ORC