Everyone knows there is no such thing as a free lunch so when you get a really good feed for just a few bucks, it feels like you've won the lottery.
Car upgrades are a bit the same. The base models are often as cheap as chips but if you want some of those must-haves, it really kicks you in the back pocket. So you eat your chips and pine for the sauce.
Kia has recognised this yearning in the latest offering
in its popular Sportage line-up – the 2020 Sportage LX Plus Urban.
You can buy the entry level 2020 model, which is a very good buy at $29,990 + ORC, or you can rummage around for an extra two grand and get the full breakfast.
So I tucked my napkin-sized notebook into the back pocket and headed down to the Tauranga yard to see if the extra two grand really does get the cheeks bulging.
Firstly, what do you actually get for your extra $2k?
Well, you get bigger, 18-inch mag's, keyless ignition, electric parking brake, blind spot monitor, rear cross traffic alert, privacy glass in the rear, chrome finishing and three-year's of free servicing, to go with the
five-year warranty.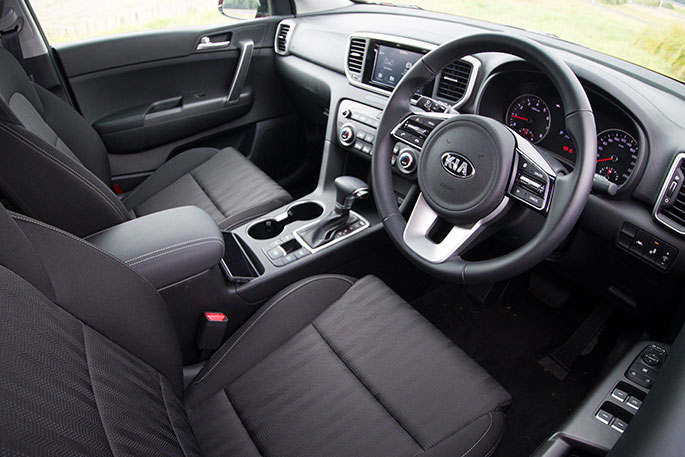 Basically it pushes you into the EX class, minus the leather seats. This is an incredibly low price, which is temporary so if you are a Sportage fan looking to update – don't muck about. For example, you could expect to pay $30,000 Euro on the other side of the world.
Hopping into this car, in the Tauranga Motor Company yard on Cameron Rd, the extras do make an immediate impact on the feel of the vehicle.
The model provided was in a colour called 'Fiery Rd' and combined with the chrome detailing, the bigger mags and the general Sportage styling, you get a very sophisticated package.
On the inside, the extra luxury continues with the tinted back windows and keyless ignition.
All of this just adds to what is already a good package at a great price.
This model is powered by Kia's 2-litre petrol engine linked with a smooth six-speed transmission and a few different modes to help you get the most out of it.
That's a decent size engine for a compact SUV these days and it kicks you around the paddock nicely.
The Sportage also has pretty good ground clearance which improves its value as a utility vehicle and helps you with visibility. For those who like to sit up nice and high, this is the vehicle for you. Those that like a bit of slouch with their driving can adjust the seat lower to suit. There's a fair bit of scope there.
Space-wise there is plenty of room for the whole family and great leg room for back seat passengers. If it wasn't for the full size spare tyre there would be a cavernous rear luggage compartment but, at 491 litres, the space is similar to other popular compact SUV's on the market.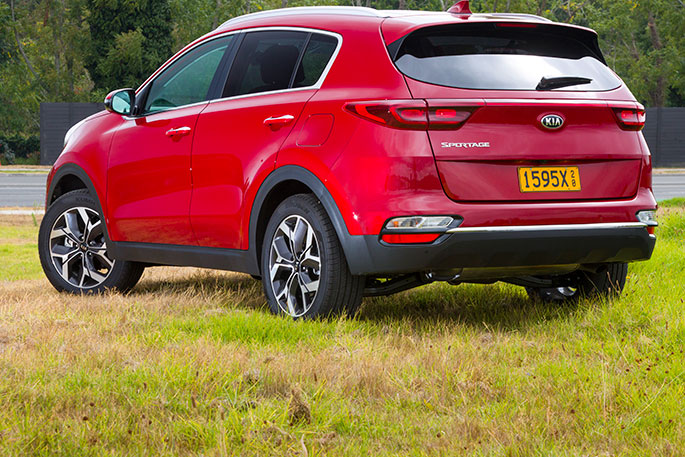 The back seats fold almost completely flat to provide good storage options for larger loads.
I took the Sportage on a typical Tauranga journey – over the Harbour Bridge to The Mount, then up the motorway to Welcome Bay Rd and then back to Tauranga, with a deviation up Rocky Cutting Rd for some more technical driving.
The Sportage has a variety of modes depending on how much fuel you want to burn and the roads you are on - sport, eco and normal. I didn't drive this long enough to test the various fuel usages, but I did enjoy the extra rev's of the sport mode on the windier roads.
This vehicle will appeal to those who like a comfortable ride. It floats over the bumps nicely and is well insulated against noise, making for a far more relaxed experience.
It is responsive in the turns and braking and the smart features like lane departure and blind spot warning are really very good.
Entertainment-wise you have a good sized LCD screen and the system is intuitive and simple to use. You can sync up your smart devices with Apple Car Play or Android Auto.
The interior feels uncluttered and uncomplicated
and, once again, way more upmarket than the price would suggest.
All-in-all, this is a reliable, well designed SUV at a great price so well worth taking for a spin. Kia is developing quite a loyal following thanks to its reliability. The lengthy five-year warranty is testament to the durability of these vehicles.
Feel free to drop into Tauranga Motor Company on the corner of 3rd Avenue and Cameron Rd to try one for yourself.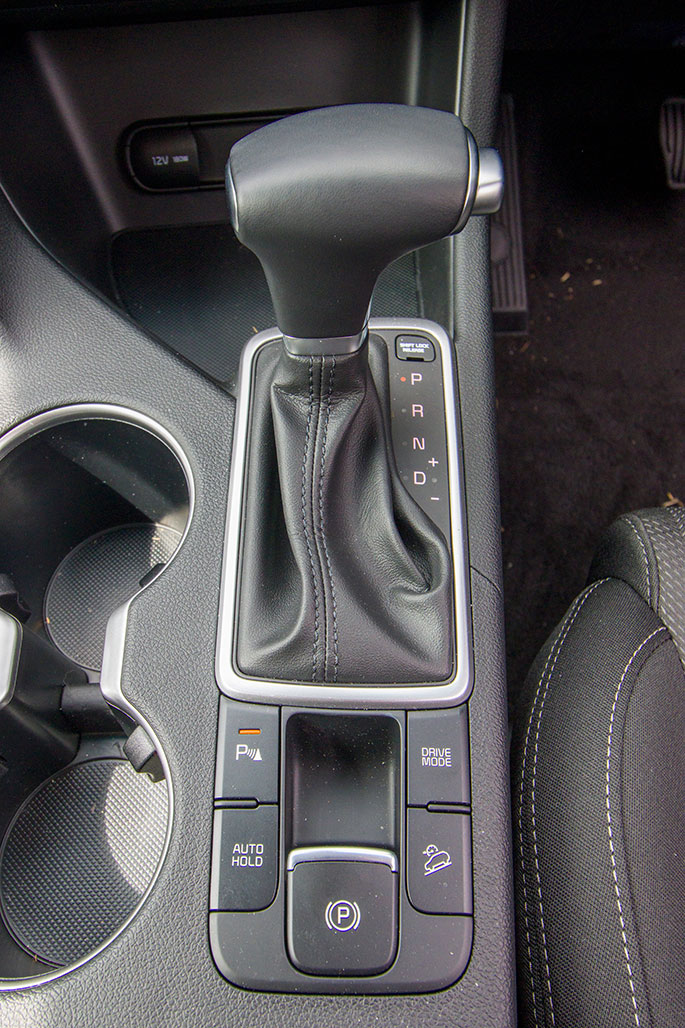 Model: Kia Sportage LX Plus 2wd
Engine: 2.0 litre petrol
Power: 114kw (153hp)
Torque: 192nw@4000rpm
Price as tested: SRRP $31,990+ORC (MRRP $37,990+ORC)